Convertible Car Luggage Rack : Summer 142 - £229.95
The best convertible luggage racks in the world are made in Italy, with design and quality that only the Italians can do. The summer 142 luggage rack is 142cm wide and is designed for cars with very wide boot lids (up to 1.5m ), Mercedes SLK R170 & R172, Mercedes SLC Toyota MR2 Roadster, Mercedes E Class and the Jaguar F type.
The rack is 142x42cm in size and can fit any boot-lid between 100cm/39" & 150cm/60" in width. What's most impressive about this rack is the quality of the finish and the simple but very effective design the rack uses to attach to the boot lid. The rack has four feet that can swivel and simply clamp onto the edge of your boot-lid, they are also covered with locking covers for extra security.
The rack has an outer stainless steel frame and aluminium cross rails.
Please watch the video below which demonstrates the Summer 142 luggage rack: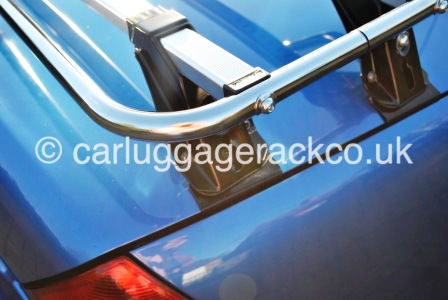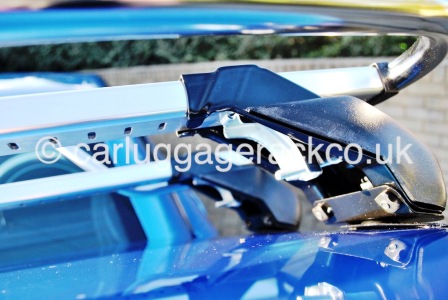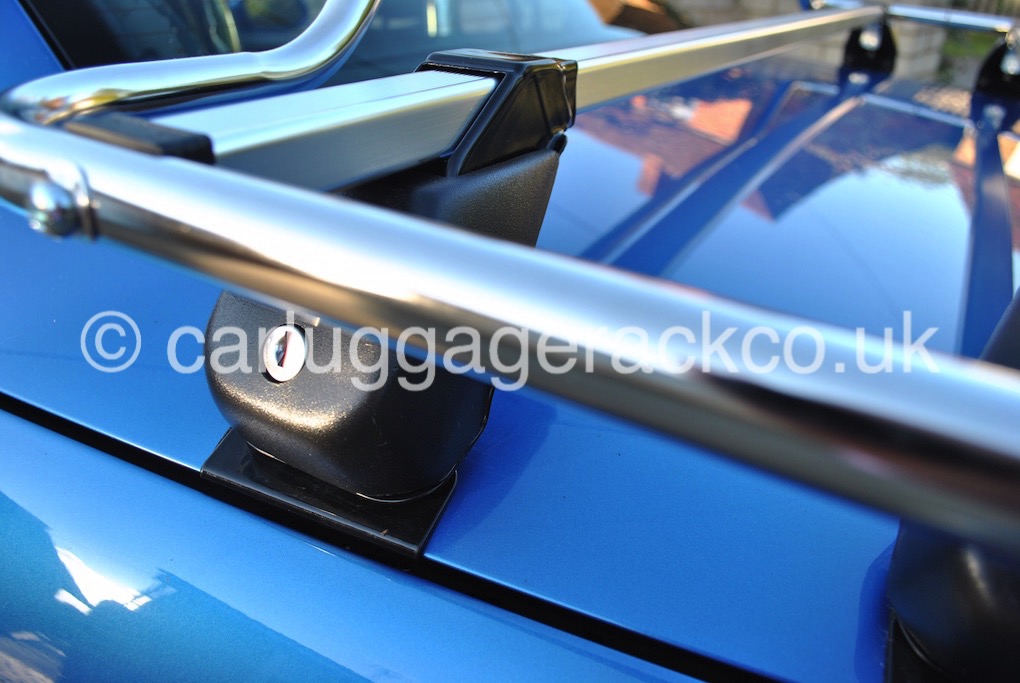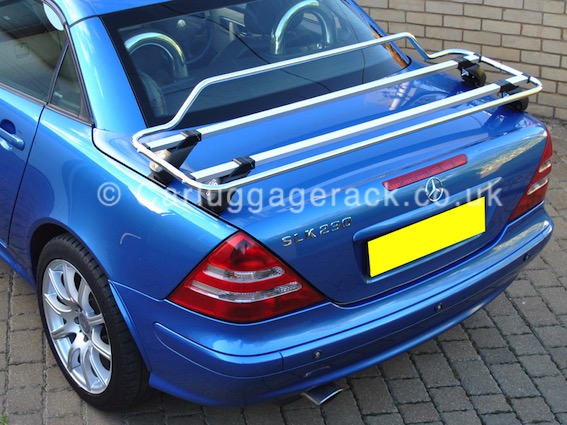 Summer 142 Luggage Rack For SLK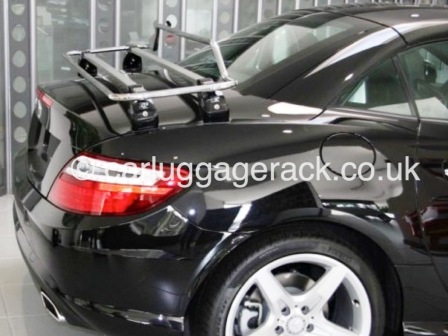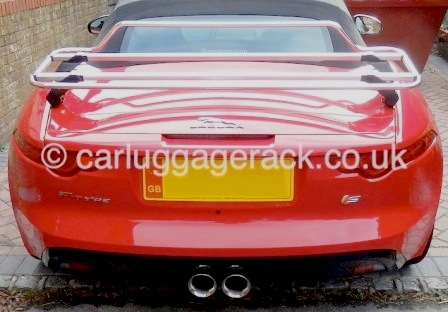 F Type & MR2 Roadster